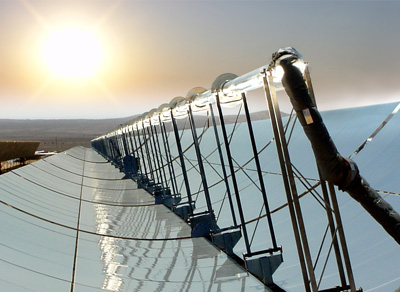 Why solar power?
Watch videos about solar power.


What you can do.
EERE: Solar Energy Technologies Program Home Page
US government program to develop solar energy technologies.
Home Power Magazine
The hands-on journal of home-made power.
Solar Power
News and information about Solar Energy Technologies

Solarbuzz
Independent information on solar energy; including industry statistics, monthly solar product price surveys and technologies.
Solar Energy Advantages/ Disadvantages and Solar Power Information
Discover the pros and cons of solar energy and much more.
Solar Energy International
Offering hands-on workshops and online courses.
Solar Facts
Resource for solar power information.
Solar events
Solar Eclipse, Solar Energy, Solar System, Solar System Images, Solar Events, Space
Solar Power Products Information Centre
Tips, ideas, artlcles about solar power products and solar energy products.
The International Solar Energy Society (ISES)
The largest, oldest, and most comprehensive technical body dealing with the technology and implemention of renewable energy.
The Solar Guide
Website that makes solar energy accessible and understandable. The Solar Guide aims to give consumers the practical information about buying solar and renewable energy systems.